Vinethesis (










), known as the Poison Flower, is a colossal flower-like beast. It is a Titan you encounter in the forest of Titan Souls. Vinethesis is one of five Titans possessing two phases.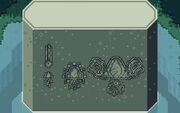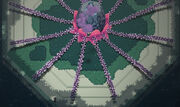 Vinethesis is the only Titan known to have two different titles.
On hard mode, if you go Up-Right-Right-Up before making your way to Vinethesis, you will instead find a dark version of Vinethesis.
A strange tablet can be found in the forest depicting what looks like a meteor crashing into Vinethesis, causing it to grow in size.